By Eryn Rogers
Courtesy of WANE-TV
FORT WAYNE, Ind. (WANE) – A historic Fort Wayne newspaper's future could be in jeopardy.
Investigators say Rosilene Taylor, a former, temporary employee of Frost Illustrated, is accused of writing thousands of dollars worth of stolen checks from the publication's account. Now, the account's frozen-and the publication's founder is left trying to save his paper.
"After 40 something years, this may just be the straw that broke our back," Frost Illustrated founder, Edward Smith, said.
Frost Illustrated is a newspaper primarily focused on African-American news that Edward Smith began in 1968, during one of the most volatile years of the Civil Rights Movement.
"It's very important we have our own megaphone so to speak," Smith said.
Recently, Frost, like other newspapers across the country, has had trouble with advertising. Smith said they had to downsize staff in the past but were moving toward a better financial position. That's when he hired Taylor for two weeks as a secretary last year, and the newspaper's financial problems got worse. Smith said finances were never a part of Taylor's job description. However, he does recall one day when he told Taylor to clean his office and assumes that's when she found where he kept his checkbook.
"She had to have looked for those checks and find them, and when I found that out, I went to the bank the next day," Smith said.
However, it was too late. According to a police report, Taylor cashed 17 of Smith's checks at Thomas Brownlee & Sons market, CheckSmart, and PNC Bank. Smith suffered a personal loss of $5,083.50. Brownlee lost $411. CheckSmart was out $965, and PNC Bank lost $319. In total, the losses for everyone involved equaled $6,778.93. When Smith realized Chase Bank wouldn't repay the money, he also learned that the overdraft fee for the checks brought the total damage up to nearly $14,000. The loss that's come down hard on Smith and his publication.
"Our bank account is frozen, and we have until July the 15th to figure it out," Smith said.
If the problem isn't fixed by then, Smith won't be able to write any more checks from Frost meaning he and his staff won't be able to pay for the newspaper to be printed. Smith said he would like to hold a fundraiser to get some of the money back in order to sustain a staple of Fort Wayne's history.
A warrant was issued for Taylor's arrest Monday. She's being charged with four counts of forgery and two counts of theft. Bond has been set for 10-thousand dollars.
http://wane.com/2014/06/24/stolen-money-freezes-frost-illustrated-account/
If you'd like to help keep Frost going, please click the button below to visit our GoFundMe campaign page.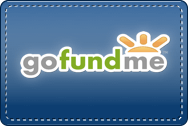 Category: Crime & Safety, Local
Frost Illustrated is Fort Wayne's oldest weekly newspaper. Your Independent Voice in the Community, featuring news & views of African Americans since 1968.