FORT WAYNE—As Frost Illustrated Publisher Edward N. Smith Sr. points out, it's been no secret that newspapers across the country have been struggling to keep afloat. That's been even more of an issue for the nation's black-owned newspapers like Frost Illustrated. Advertising dollars have been hard for black newspapers to come by in the midst of the most recent economic downturn and the proliferation of electronic information outlets including the Internet. While Smith said Frost has been working hard to build a significant web presence, that transition will take times and the economics of the Internet still make it difficult to make money.
Add to that various business burdens he spent the past year or so cleaning up after family illnesses caused some work to slip through the cracks temporarily, and one has the makings of a Sisyphean struggle. Then there was the latest—the theft of much needed funds by a temporary employee and the bank fallout that occurred in the aftermath. That, said Smith, was enough to put the business on the ropes.
"That happened just as we were making progress toward putting Frost back on track," said Smith. "Man, that was a real blow."
The Allen County Prosecutor's Office recently charged Rosilene M. Taylor with four counts of forgery and two counts of theft after she allegedly wrote and cashed more than $5,000 in bad checks stolen from the Frost Illustrated office. In addition, Smith said Frost was charged more than $9,000 in fines and fees when he was unaware that money needed to be added to the business checking account to cover legitimate expenses. That severely damaged the paper's cash reserves.
"That's a lot of money to a small business," he said.
And, after discovering and reporting the initial round of stolen checks that had been written, Smith said he discovered more fraudulent checks were being written on the account months later outside of Fort Wayne. After reporting those checks, the bank put a hold on the newspaper's account. That, he said, made a bad situation worse and made it nearly impossible to pay the business' current bills. Smith said that was truly disheartening.
He admits he was very close to throwing in the towel and calling it quits after 46 years in the publishing business. But, a number of developments have changed his mind and made him more determined to make sure the city's African American community continues to have at least one news outlet.
"I've been overwhelmed by the support the community has shown during this problem," explained Smith. "People have called us up, donating money to help us make it through this crisis. Others are talking about putting together fundraisers to help out. Believe me, I'm humbled by the way the community has reached out to embrace Frost in all of this."
Still it hasn't been easy for him to accept this position.
"I've always been a competitive guy and pretty used to doing things on my own. But, I've learned over the years, especially during my time in politics and the Civil Rights Movement, that you can't stand alone and win some battles, so all of us at Frost are grateful for what the community is doing to help us out," said Smith. "I can't begin to tell you what this means to us. Thank all of you who have reached out to us."
With all that is going on and all Smith and Frost have been through in the past several years, some have asked him why he keeps on doing it—especially given that he's passed the 80 mark in age.
"Well, you know my goal is to build this up so it is a real money maker for my staff and the community and on solid ground long after I'm gone, but at the very least, this has to survive," he said. "The Black Press is like the community's megaphone. This is the only place the community has the forum to say what it wants and say it how it wants to say it. That's why I've refused to let it go, even at low points like this. Every time I get a bit down about it, I get phone calls like the ones I've been receiving in the middle of all this theft crisis, with people telling me how important the Frost is to them and I say, 'okay, we've got to keep going another few miles.'"
Although he's hesitant to discuss it, Smith has shown his commitment to the community by carrying the paper on his own when advertising has been very slim. He's used resources earned during his long career as an attorney to keep the doors open and at least the basics of the paper in operation. And, he hasn't missed a publication in the 46-plus years the paper has been in business. Again, he said, it's because it's necessary.
"Coming up at the height of the Civil Rights Movement, I know how important it is for black folks and other disenfranchised people tos have a voice. I think newspapers like Frost, or like Fernando Zápari's El Mexicano newspaper are the access points for everyday folks in the community. These are the folks who often are overlooked in other publications, but these are the folks with the real solutions," explained Smith. "The live the situations we talk about everyday. Who can speak better for them than they themselves? That's the kind of outlet we are trying our best to provide."
That's one reasons cutbacks and problems have affected Smith so deeply. He is moved by the outpouring of support from the people and is ready to accept any help offered but, at the same time, he wants to eventually maneuver the paper back into the position to provide even more coverage and opportunities for the community. He said he remembers when Frost had employed as many as eight full time employees. That, he said, was when advertisers remembered just how important black folks' dollars were to them. Smith said he hopes he and the community can once again remind businesses of that so that the paper can again start employing more people and training young people for other later opportunities beyond Frost.
"We've stuck with this through the good times and the not so good ones because our community is important and we want to provide a voice to people," said Smith. "My staff and I are determined to see this through so that there will be a Frost in one way or another long after we're gone, because the need for the people to be able to speak in their own voices is going to be there."
If you'd like to help keep Frost going, please click the button below to visit our GoFundMe campaign page.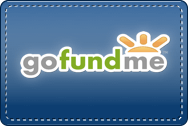 Category: Local, Special Reports
Frost Illustrated is Fort Wayne's oldest weekly newspaper. Your Independent Voice in the Community, featuring news & views of African Americans since 1968.