City's oldest weekly struggles; ex-worker charged in forgery
By Chris Meyers
Courtesy of The Journal Gazette
FORT WAYNE – When Edward Smith started Frost Illustrated more than 45 years ago in Fort Wayne, he did so with a vision to give voice to issues he felt were ignored or misrepresented in the news.
That vision is now in jeopardy as Fort Wayne's oldest weekly publication ekes by, dealing with the fallout from the theft of thousands of dollars, allegedly by a former employee.
Smith, a retired attorney who is now 83, mixes optimism with the financial reality of the business, saying Frost will do everything it can to continue to provide news tailored to the city's black residents, while acknowledging the difficult situation.
"After 45 years, I just don't know," Smith said Tuesday.
His and the publication's woes started in October when, according to a probable cause affidavit, a new employee, Rosilene M. Taylor, 27, found Smith's checks in his office and started to write thousands of dollars worth of checks to herself.
Taylor was charged Monday with four counts of forgery and two counts of theft.
"We've been struggling for nearly a year," Smith said of the publication, which features news and views of blacks, according to its website.
By the end of the spree several weeks later, Frost Illustrated was out nearly $5,100, and local businesses that cashed the checks were defrauded of about $1,700, the report said. Once the fees were included for the bad checks, Frost Illustrated's loss was even greater.
As a result of the fraudulent checks, Frost Illustrated's account was frozen by the bank. "Those fraudulent checks really put us behind," Smith said.
He said Taylor, of the 3900 block of Winter Street, was hired as a temporary employee. He said the checks that were stolen were not in plain view and that Taylor would have had to search through the office to find them.
In light of the financial hardships, the publication has relied on donations and other funding routes.
Smith said Frost Illustrated used to publish between 20 and 24 pages and is now printing only 12 pages.
The business is also down to only two full-time and one part-time employee, down from its usual eight full-time and three or four part-time employees.
Despite the somewhat dire situation, Smith is encouraged by the outpouring from the community, including two people who approached him at lunch this week and said they would donate to the business.
"We're trying to save this," he said.
A warrant was issued for Taylor's arrest. She was not in custody Tuesday evening.
If you'd like to help keep Frost going, please click the button below to visit our GoFundMe campaign page.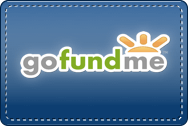 http://www.journalgazette.net/article/20140625/LOCAL07/306259977/
Category: Crime & Safety, Local, Special Reports
Frost Illustrated is Fort Wayne's oldest weekly newspaper. Your Independent Voice in the Community, featuring news & views of African Americans since 1968.