Blood test could detect early signs of dementia, scientists say
Study claims technique can predict with 90% accuracy whether people will go on to develop Alzheimer's within three years
Press Association
theguardian.com, Sunday 9 March 2014 15.59 EDT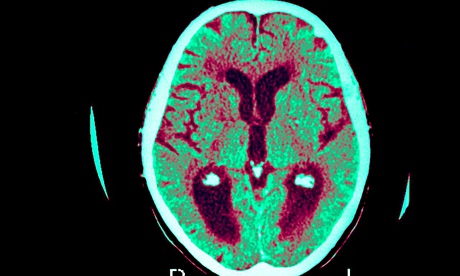 A scan shows the effect of Alzheimer's disease on the human brain. Photograph: Alamy
Scientists have developed a new blood test that they claim could detect whether or not a person will develop dementia within three years.
Changes in the blood may signify Alzheimer's disease in its earliest stages, researchers found.
via Blood test could detect early signs of dementia, scientists say | Science | theguardian.com.
Category: Health
Frost Illustrated is Fort Wayne's oldest weekly newspaper. Your Independent Voice in the Community, featuring news & views of African Americans since 1968.